WE DESIGN AND MANUFACTURE
CONVEYOR SYSTEMS
METAL DETECTORS &
REGISTER BELT COMPONENTS

A company with a proud record of award-winning service to the industry.

Transmission Supply and Service Company Pty Ltd (TSS) (ABN: 87 004 997 979) is an Australian owned and operated company with more than 50 years' experience servicing local and international markets in the design and manufacture of bulk and package materials handling - conveyor systems & components.
Now boasting our range of equipment designs including the design of belt conveyor pulleys, fabricated steelwork for belt conveyor systems, plus a range of products including ELITE motorized drums, ELITE conveyor idlers (with steel or polymer/UHMWPE conveyor rollers), DETEC metal detectors, Cassel food metal detection technology, magnetic separators, Elite pulley lagging materials and supermarket checkout conveyors including full availability of spare parts.

Supermarket Checkouts & Spares, Magnetic Separators, Metal Detectors, Drum Motors and more!
Find out how we fit into your company and support businessses around the world.
A list of our services and available options - call us for more details or browse online.
Products we have for sale online, purchase direct here or call us today to place an order.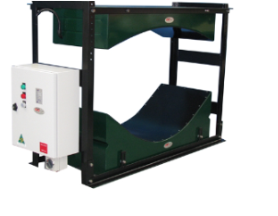 See some of our wide
range of equipment
and products
available.

TSS manufactures and supplies a wide range of industrial equipment for the mining, quarrying, and other materials handling industries. The TSS Product Range of Conveyor Equipment & Components is offered in individual and project quantities, supported with design and our guarantee of quality.
To receive a quote from us about a product, please download the Questionnaire of the product you are interested in from the options available online, complete this in full and email it to us as an attachment to sales@tssco.com.au.

On receipt of your information, we will prepare our quotation and forward it to you at the earliest possible time.

If the product you are interested in does not have a Questionnaire listed, please send us an enquiry using this form, or contact us via email or phone